FIGURES AND FACTS
Since its foundation, the Central Office has initiated more than 7,686 preliminary investigations. The investigations have been concluded primarily by delivering them to public prosecutor's offices in charge for criminal proceedings to be started. With regard to this figure, it should be taken into account that in the past, many cases were mainly multi-accused proceedings with a large number of defendants and/or a multitude of offenses. 
18,661 proceedings concerning Nazi crimes were and are pending with public prosecutor's offices and courts in the Federal Republic of Germany since 1958. Even if some of these proceedings have not been opened by the Central Office yet, they are in most cases indirectly connected with it.
In addition, there are administrative proceedings and so-called review proceedings, which deal with archive researches in many cases, especially in archives abroad. The Central Office has been dealt with around 118,700 of such proceedings and requests for information until now.
Our central file includes more than 1,75 million index cards divided into personal files, geographical names files and files of military units. It contains over 700,000 names of defendants or witnesses as well as almost 28,000 crime scenes from the Atlantic to the Caucasus.
The separate collection of documents contains more than 558,300 copies. One can find these copies with help of a document card index, which contains about 163,000 files, and information where the original document is kept.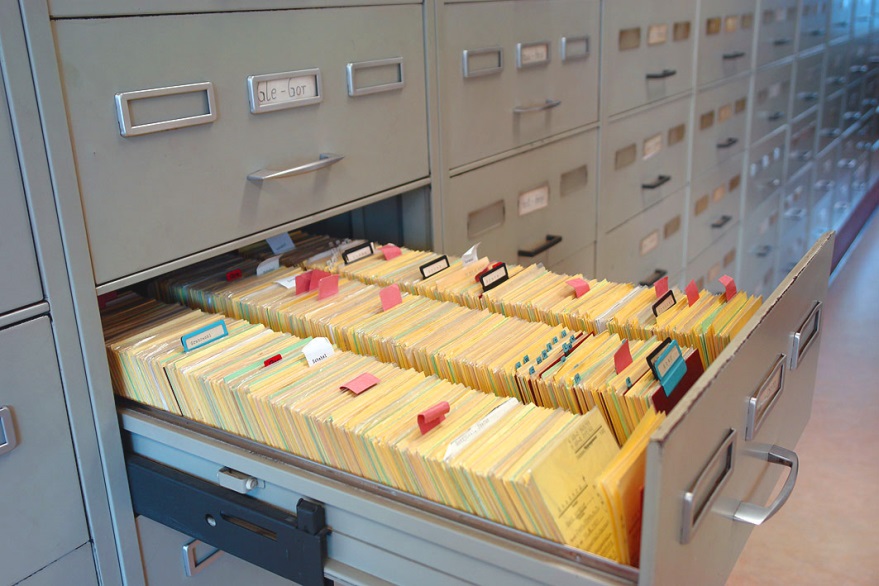 Due date: 1th January 2021